SERVO ELECTRIC PRESS BRAKE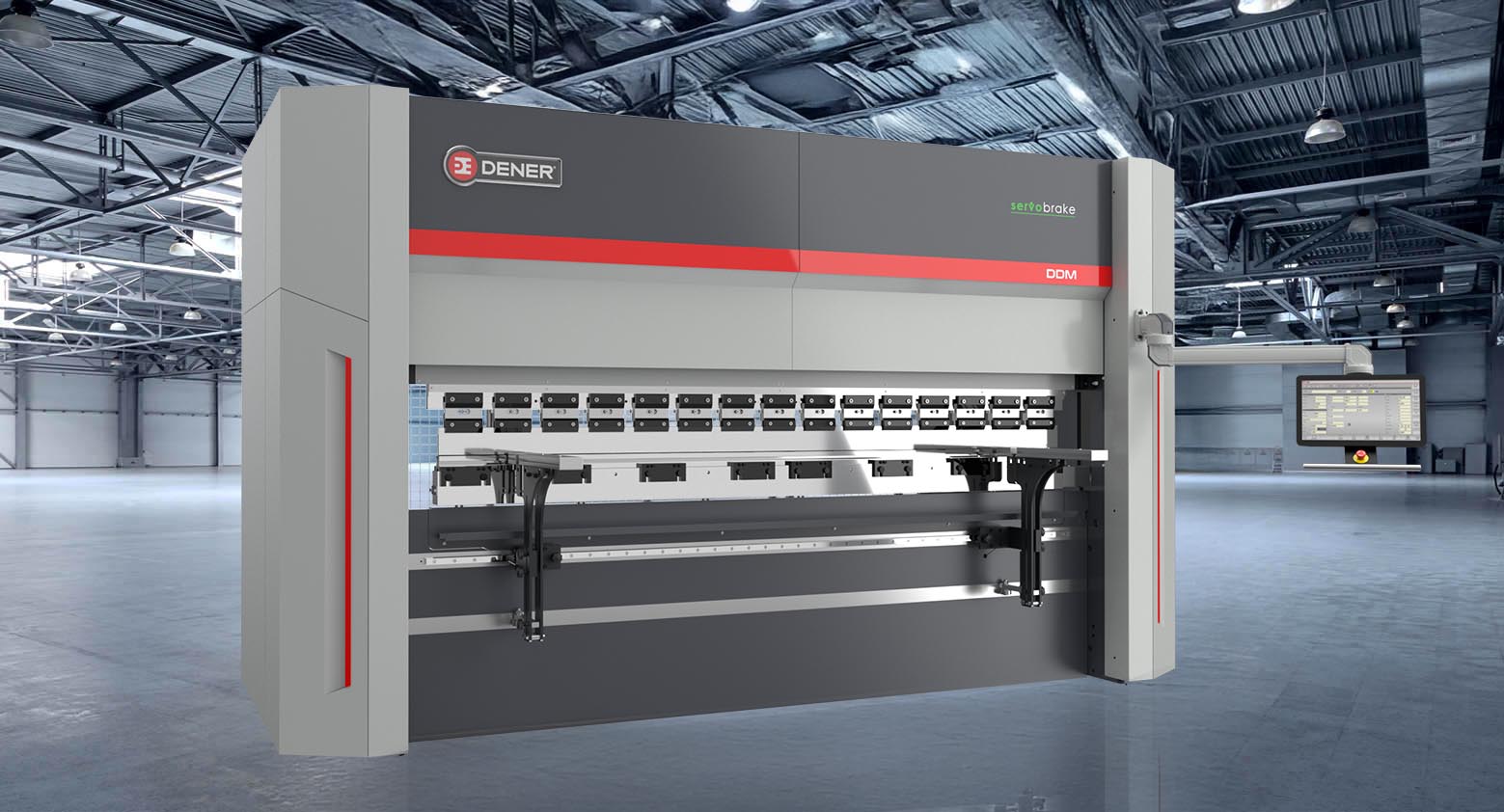 SERVO ELECTRIC PRESS BRAKE
%100 Pure Electric Power, no Oil
Up to %50 Less Energy Consumption than Hydraulic Press Brake
High Efficiency and Precision
High Bending Speed and Less Noise
Full Bending Length Between Side Frames
Less Maintenance Cost
Eco Friendly
Friendly User Interface
Auto Bending Step Calculation for STEP and DXF Files
Up to %35 faster than hydraulic press brake
Servo Electric Press Brake
Dener CNC Servo Electric Press Brakes are no-hydarulic, flexible, reliable and advance bending machines. Next generation machine idea combines green-eco firendly machines productivity, accuracy, flexibility and reliability. The new concept offers low power consuption, less maintenance, no hydarulic oil for operation.
Servo Electric Press Brake comes with advance CNC controller, fast and accurate punch and die clamping multi axis back gauge system. Operatores simply make perfect sheet metal parts with very low cost.
• Europen type sectioned punch holder
• Europen type sectioned die holder
• Esa 660 W 17″ 3D control unit
• 4 Axis – Y1, Y2, X, R
• Side and back safety gates
• Foot pedal with emergency stop button
• 380 V, 50-60 HZ, 3Ph Electrical system
• Electrical Cabinet Cooling System
• Delem DA 66T Control unit
• Delem DA 69T 3D Control unit
• ATF Tipi X1 X2 R1 R2 Z1 Z2 Backguage
• X1 X2 R Z1 Z2 Backguage
• X Prime Backguage
• Fiessler Akas 2 M(P) protection system
• DSP Laser front protection system with CE norm
• Manual or CNC crowning
• Light curtain with CE norm
• Front sheet followers
• Pneumatic tool holding system
• Wila mechanic Tool Holding System
• Wila hydraulic Tool Holding System
Call us for more information.