CNC PLASMA CUTTING MACHINE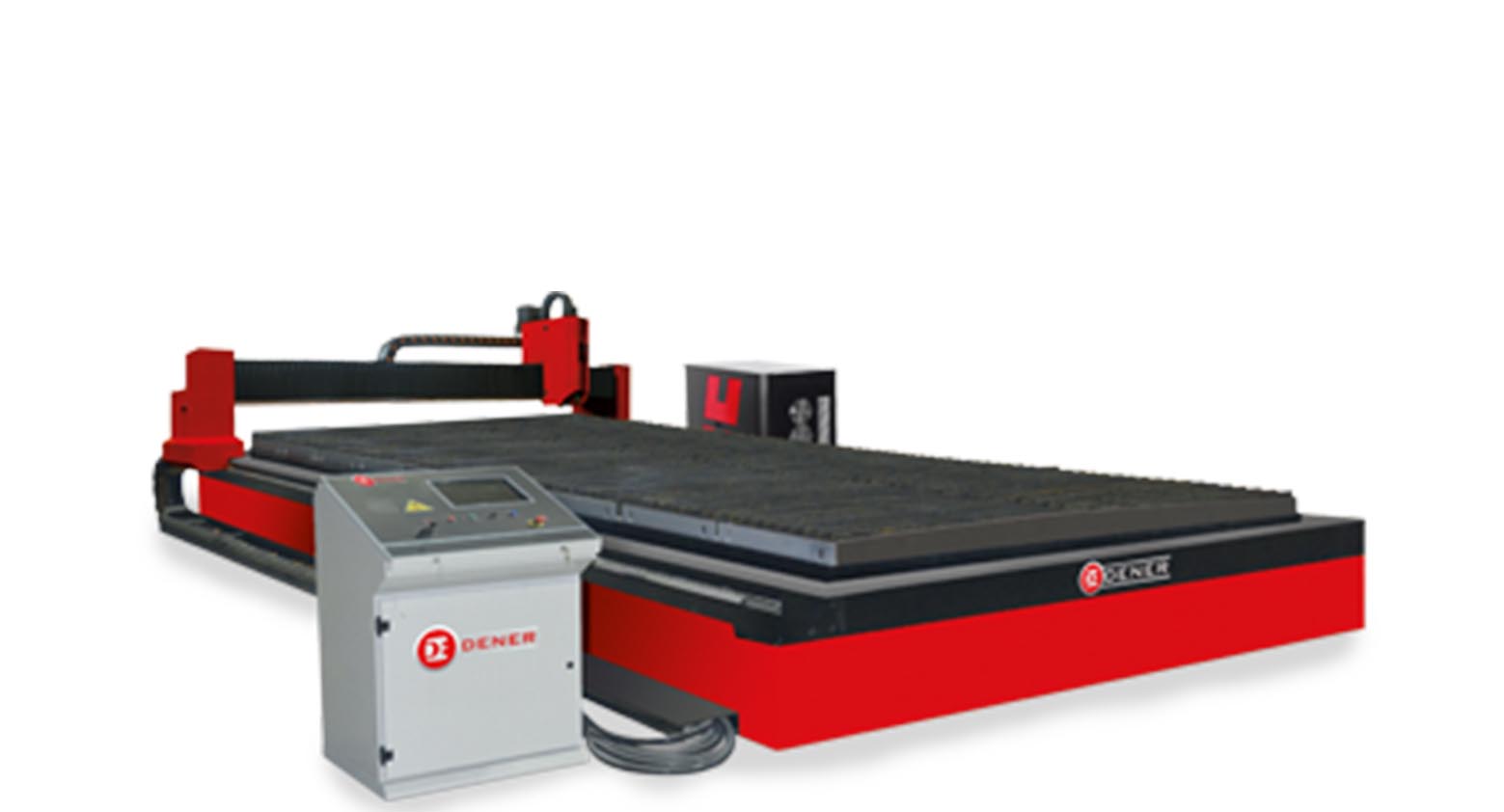 CNC PLASMA CUTTING MACHINE
Precise Cutting.
Low energy consumption.
Rigid Body Structure
High Durability.
Hi-tech equipment.
Better and faster and more precise cuts.
CNC Plasma Cutting Machine
Windoes based CNC control unit,
Strong construciton desing for high speeds,
Drive gives smooth and without vibration motion,
Helix rack & pinion drive system,
Which gives smoot and fast motion,
Axis positioning accuracy +/- 0,02mm
Axis positioning speed 35m/min
Automatic torch height control
Shape library of simple parts programmable feature,
Material and time saving with auto nesting software,
AC servo controlled axis,
Pneumatic shock prevention system for the torch,
Cutting base table adaptable with vacuum system,
Automatic gase control.
• Hyperterm Cutting Head
• Hyperterm Power Source
• Plasma oxygen torch
• CNC control unit
• Cable trays
• Servo Motor and driver
• Cutting table
• CAD/CAM software
• Moving control panel system
• Pipe Cutting System
• Profile Cutting System
• Angled Cutting System
• Oxy Cutting Head
• Plasma filter unit
• Automatic Gas Console
• CAD/CAM Software
• True Hole Technology
• Automatic ignition system
Call us for more information.