AS SERIES CNC GUILLOTINE SHEAR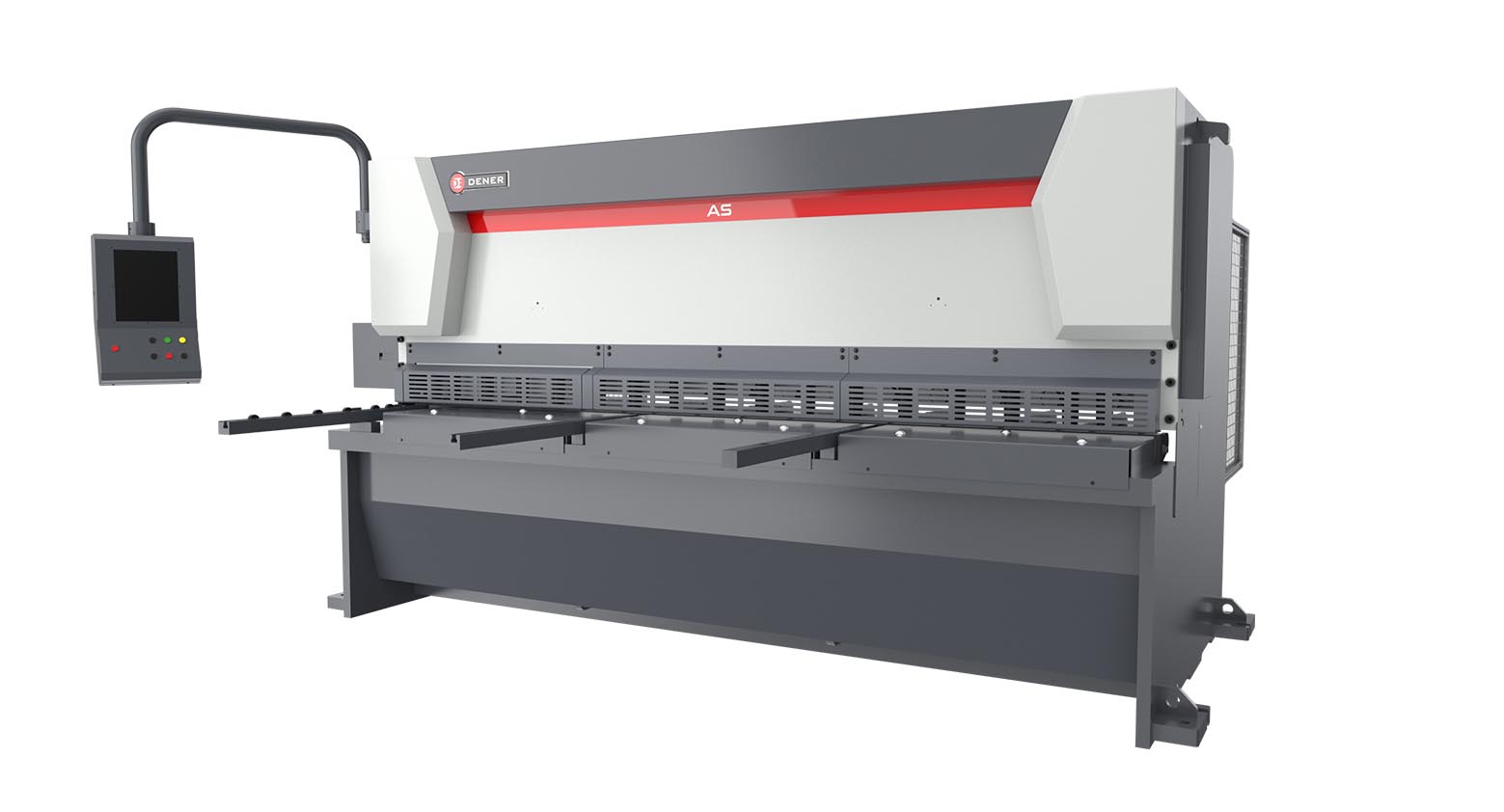 AS SERIES CNC GUILLOTINE SHEAR
Better quality and faster cuts
Strong and durable body structure
CNC controlled gap adjustment and cutting angle
High precision and easy handling.
Low maintenance costs.
High security protection.
World wide reliable component brands.
Low cutting costs.
AS Series CNC Guillotine Shear
Dener CNC Guillotine Shears provide, rock solid mechanics, hydraulic, accurate ball screw back gauge, user friendly CNC Controller high productive shearing machines. Dener Shears are starring form 6 mm up to 20 mm thickness cutting length from 3 mt up to 6 mt as a standard and according to the special demanded higher capacity machines are available.
Dener Guillotine Shears have strong welded steel construction suitable for long operation time. The design of the frame, cutting beam and back gauge to ensure highest rigidity and resistance to torsions and deformations. With the strong design customers can get maximum cutting quality.
With Easy to use CNC controller operator enters the thickness and the type of the material and controller automatically adjust the cutting angel and blade gap.
• ESA S 530 CNC Control Unit
• Automatic hydraulic blade gap adjustment.
• Hydraulic Hold Down Pads
• Ball integrated front tables
• T-slot front feedings arm
• Motorized backgauge system
• Foot pedal with emergency stop button
• Front Protection Frame
• Curtain Light Guards
• Shadow line.
• Safety system for CE norms.
• Manual Centralized Lubrication System
• Oil Cooling System
• Pneumatic thin sheet support system
• Laser cutting line
Call us for more information.